Web-Developer (m/w/d) 100% remote possible
Dortmund or 100% remote Germany-wide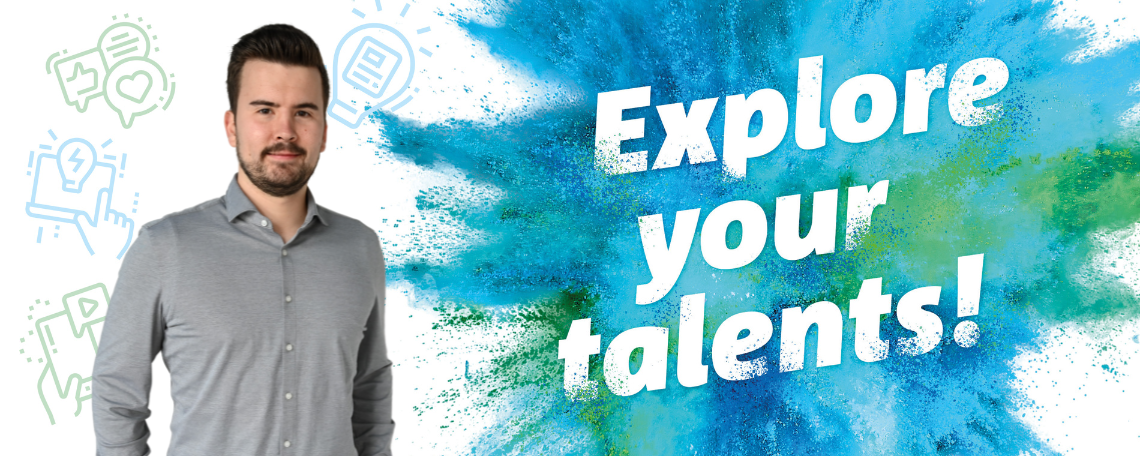 Company: rumble GmbH & Co. KG

rumble GmbH & Co. KG is a joint subsidiary of rubens, Medienhaus Bauer and Lensing Media. We are an integral part of the three parent companies. We combine our digital expertise in Marketing, Sales, Product Development, Data and Tech and thus transform our parent companies. An exciting journey of growth lies ahead of us, which we will experience together and whose successes we will also celebrate. We will think and work as agilely as a start-up while relying on the security, infrastructure and strengths of our three large parent media companies.


As soon as possible we are looking for a Web-Developer (m/f/d) for our location in Dortmund or alternatively 100% remote Germany-wide. Residence in europe is mandatory.

Your new job with us
You are jointly responsible for the operation and further development of our digital product worlds and play a significant role in shaping the digital appearance of our products and services.
You plan and develop new web applications and continuously optimize existing back-end and/or front-end solutions.
You actively participate in the conception, discussion and implementation of our interdisciplinary projects.
You are part of a dynamic and agile team and are eager to accompany our parent companies through the digital transformation.
We're not kidding you: the job is demanding and it won't always be easy, but what would life be without challenges? ;-)
Your profile at a glance
Your previous education, whether you have completed a course of study or how you otherwise acquired your know-how, is less important to us. What's more important is what you're capable of and the projects you've worked on so far.
You have a passion for software development, the desire to learn and constantly develop yourself, and you are passionate about open source and new technologies.
You are proficient in common web technologies, such as HTML, CSS, PHP, JavaScript, because you develop and implement object-oriented, complex and scalable applications.
You are confident in using version control systems such as Git/GitHub and ideally have some experience with Docker and/or Kubernetes.
You handle REST APIs with ease and ideally have some experience creating and designing databases/data structures and working with DBMSs.
You've at least heard of DevOps, CI/CD pipelines, microservices, and serverless.
Your code is brilliant, but not a closed book for others in your team. On the contrary, you celebrate it when colleagues (m/f/d) find bugs in your code and thus optimize it.
You have good communication skills, are emphatic, self-initiated and solution-oriented.
Your very good German and/or English skills complete your profile.
This is what you can look forward to
Your team: Friendly, helpful, agile, ambitious, with a "Firstname-culture", with an open communication & error culture and in a collegial and relaxed exchange with team leads and superiors.
Your working hours: Flexible working hours for early and late risers.
Your workplace: You work in a central location in the heart of Dortmund or 100% remote Germany-wide.
Your further training: We promote your personal and professional development, because: permanent learning is essential in our business.
Your equipment: as desired, of course incl. laptop (no matter if Windows, Mac or Linux), company cell phone, headset etc., so that you can work optimally.
Your shoppingdesire: Don't worry, we offer a lot of attractive employee discounts and special conditions at more than 230 well-known suppliers from Apple to Zalando.
Your athletic goals: We support you with a free membership at CyberFitness.
And much more...
Sebastian Schipper
Chief Technology Officer